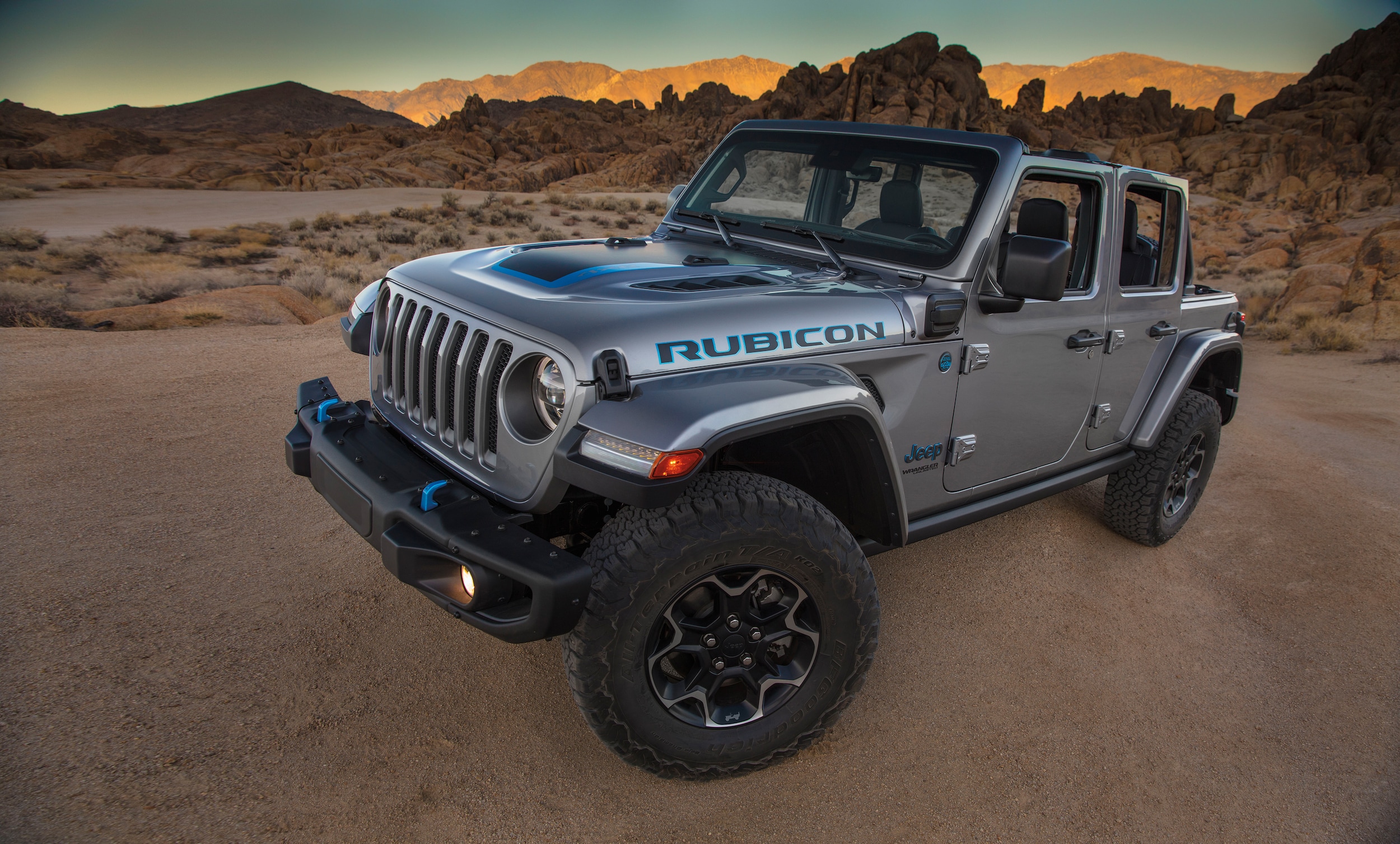 Many of the drivers visiting our Clinton Township Jeep dealership come because of the Jeep Wrangler. Perhaps the most iconic vehicle still in production, the new Jeep Wrangler stands out on any road because it can tackle any road. The unmatched capability of a Jeep Wrangler is perfect for those looking to explore beyond New Baltimore, MI, and we're happy to provide a wide range of options. Well, those options are growing with the introduction of the Jeep Wrangler Rubicon 392 and the Jeep Wrangler 4xe arrival! Below, we cover these two models and what drivers will enjoy in them.
New Jeep Wrangler 4xe Near Troy, MI
We've already received a lot of questions about the new Jeep Wrangler 4xe near Sterling Heights, and we love talking about it. The Jeep Wrangler 4xe brings the off-road SUV into the hybrid class, and it doesn't lose a step regarding performance. This plug-in hybrid Jeep Wrangler excels thanks to an electric motor providing instant torque, up to 470 pound-feet, and the traditional off-road features of a Wrangler. If you want an efficient SUV that is ready for anything, the new Jeep Wrangler 4xe is for you!
Details of the New Jeep Wrangler Rubicon 392
The Jeep Wrangler Rubicon 392 goes the other way with its engine as it introduces a massive HEMI V8 engine with 470 horsepower. Drivers will also find items like improved suspension travel and greater ground clearance once the new Wrangler Rubicon 392 arrives near Utica, MI. If you're planning on heading off-road on the toughest trails around, this is the Wrangler for you.
So, these are both exciting additions to the Jeep Wrangler lineup, and we hope this answered some of your questions. If you have more or would like to order one of these Wrangler models, it's easy to contact our Jeep dealership!